Advisors
Jeff Colyer, M.D.
Jeff Colyer, M.D., has extensive medical and leadership experience as a practicing physician, corporate advisor, Lt. Governor, and Governor of Kansas. He advises government and business on Covid-19, health, and tech as the CEO of Virtus Consultants. Dr. Colyer has served as Assistant Professor at Georgetown University, the University of Kansas Medical School, and the Uniformed Services University for the Health Sciences. He has extensive experience with federal, state and international health policy as a policymaker, elected official and corporate advisor. He led Kansas to be the first state to reform Medicaid into a fully integrated, private system saving $2 billion while improving outcomes. Gov. Colyer has an undergraduate degree from Georgetown University, Washington DC, a masters from Cambridge University, Cambridge UK, and a medical degree from Kansas University.
Ooi Eng Eong, Ph.D., BMBS, FRCPath
Ooi Eng Eong, Ph.D., BMBS, FRCPath, is a Professor and Deputy Director of the Emerging Infectious Diseases Programme at the Duke-NUS Medical School, Singapore. He also holds an appointment as Professor at Saw Swee Hock School of Public Health and Yong Loo Lin School of Medicine, National University of Singapore. Prof Ooi plays a key role in ongoing efforts by Duke-NUS to develop a vaccine for COVID-19 and was instrumental to the Duke-NUS and Arcturus partnership. Dr. Ooi is the recipient of the Clinician-Scientist (Senior Investigator) Award by the National Medical Research Council of Singapore in 2010, 2014 and 2018. Prof Ooi completed his medical studies at the University of Nottingham and thereafter pursued research training in molecular epidemiology under the mentorship of now Emeritus Professor Chan Soh Ha at the Department of Microbiology, National University of Singapore.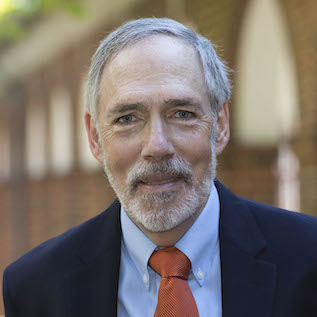 Frederick G. Hayden, MD, FACP
Frederick G. Hayden, MD, FACP, is Stuart S. Richardson Professor Emeritus of Clinical Virology and Professor Emeritus of Medicine at Virginia University School of Medicine. He serves as a consultant to WHO and to multiple academic groups and companies on emerging viral infections. He joined the faculty of the University of Virginia School of Medicine in 1978. Dr. Hayden has served as medical officer in the Global Influenza Program at the World Health Organization and as influenza research coordinator at the Wellcome Trust. His principle research interests have been on respiratory viral infections with a particular focus on the development and application of antiviral agents. He has published over 400 peer-reviewed articles, chapters, and reviews, and co-edits the textbook Clinical Virology. He received his medical degree from Stanford University School of Medicine and clinical training in internal medicine and infectious diseases at Strong Memorial Hospital, University of Rochester.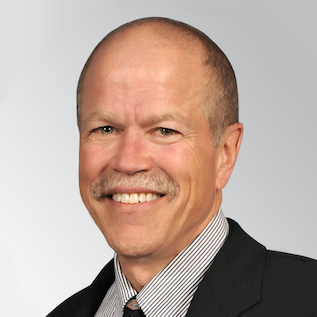 Peter A. Patriarca, M.D.
Peter A. Patriarca, M.D., is the Principal of Immuno-Vax, and a senior affiliate consultant with the Biologics Consulting Group. He has provided technical and regulatory consulting services for all phases of vaccine and drug development, including approximately 400 IND submissions and 12 successful BLAs or NDAs. Prior to consulting, Dr. Patriarca was Corporate Head and Vice President, Worldwide Regulatory Affairs and Pharmacovigilance at MedImmune and also served as Medical Officer in the U.S. Public Health Service at the Centers for Disease Control and Prevention and the US Food and Drug Administration. At FDA, Dr. Patriarca served, among other positions, as Director of the Division of Viral Products in the Office of Vaccines Research and Review, CBER. He has authored more than 100 peer-review publications and has served on multiple scientific advisory bodies for CDC, WHO, the Bill and Melinda Gates Foundation, the American Academy of Pediatrics, the National Academy of Sciences, and numerous pharmaceutical companies.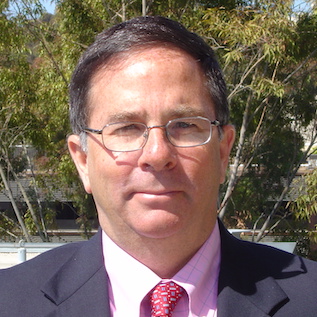 Robert T. Schooley, M.D.
Robert T. Schooley, M.D., serves as Professor of Medicine and Senior Director of International Initiatives at the University of California San Diego. His research efforts are directed at the pathogenesis and therapy of RNA virus infections. He has been Head of the Division of Infectious Diseases at the University of Colorado and led the NIH's AIDS Clinical Trials Group (ACTG) from 1995 until 2002. At the University of California San Diego, he has served as Head of UCSD's Infectious Diseases Division and now serves as Senior Director of International Initiatives for the University of California San Diego and has become deeply engaged in the University's response to the SARS CoV-2 outbreak. He completed medical school and an internal medicine residency at Johns Hopkins and infectious disease fellowships at the NIH and Massachusetts General Hospital.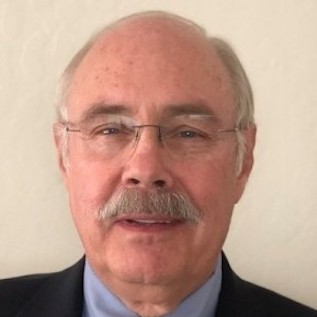 Jonathan Smith, Ph.D.
Jonathan Smith, Ph.D., is a molecular virologist and immunologist with 40 years of experience in the development of vaccines and vaccine technologies. He serves at Chief Scientific Officer at VLP Therapeutics. His career has bridged academia, government, and biotech, and in the last 20 years, he has been the CSO of four different biotechnology companies. Dr. Smith has been a pioneer in the design and development of self-amplifying RNA vaccine vectors, and has developed other vaccine technologies from basic research to FDA licensure. He has over 30 issued patents, and over 100 published research papers. Dr. Smith earned his Ph.D. in microbiology / virology from the University of Texas at Austin.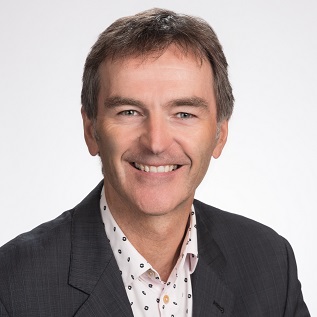 Michael R. Hodges, M.D., BSc.
Michael R. Hodges, M.D., BSc. is a highly experienced and successful pharmaceutical industry veteran. He has worked on eight drug development programs in big PHARMA as the team leader/team member that have led to global regulatory approvals. Within biotech he has been part of teams that have raised Series B and C rounds of financing (~$150MM), one F-1 submission for IPO, one reverse merger and two successful M&As. He has deep disease-specific and RNA therapeutics technical expertise. He is currently supporting a number of Biotechnology companies in the role of drug development consultant, scientific advisor and/or board director. He is a member of the science advisory boards of Arcturus Therapeutics, Exicure Therapeutics and eFFECTOR Therapeutics and a scientific advisor for Adjuvant Capital. Michael was previously the Chief Medical Officer (CMO) of Amplyx Pharmaceuticals, developing drug treatments for life-threatening viral and fungal infections in immunocompromised patients. The company was acquired by Pfizer, Inc. Prior to Amplyx he was the CMO for Santaris A/S, developing drug treatments for chronic viral diseases, cancer, metabolic/lipid and eye diseases. The company was acquired by Hoffman-La Roche, AG. Michael started his career in pharmaceutical medicines with Pfizer Global Research and Development where he worked on multiple infectious diseases and oncology development programs. Under his leadership two antifungal drugs where approved, VFEND® (voriconazole) and ERAXIS™ (anidulafungin). Michael was a Non-Executive Director of F2G Ltd., an infectious disease biotechnology company from 2010-2014. He earned his M.D. (MBBS) and BSc. in Pharmacology, from the University of London, UK.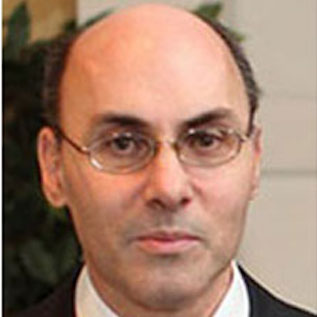 Drew Weissman, M.D., Ph.D.
Dr. Weissman, is a professor of Medicine at the Perelman School of Medicine, University of Pennsylvania with over 100 publications and patents. He received his graduate degrees from Boston University School of Medicine. Dr. Weissman co-discovered the ability of modified nucleosides in RNA to suppress activation of innate immune sensors and increase the translation of mRNA containing certain modified nucleosides. Dr. Weissman's laboratory focuses on the study of RNA and innate immune system biology and the application of these findings to vaccine research, protein therapeutics, and gene therapy. He is also an Attending Physician at the Philadelphia Veterans Administration Medical Center, a member of The American Association of Immunologists, and a member of the American Federation for Clinical Research.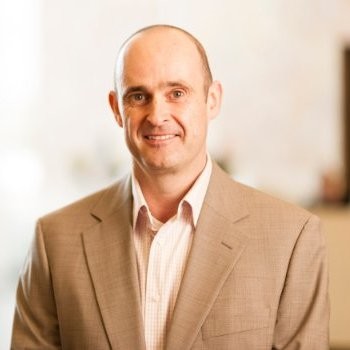 Steve Hughes, Strategic Clinical Advisor
Dr. Hughes has over 20 years of experience building and leading clinical development and medical affairs teams at leading biopharma companies. He has been involved in more than 50 clinical trials with more than 25 drugs across multiple therapeutic areas including cardiovascular, metabolic, neurology, oncology, infectious diseases, rheumatology, ophthalmology and several rare diseases, in the U.S. and globally. Dr. Hughes has also played a key role in the submission of multiple NDA/MAA applications. Most recently he served as the Chief Medical Officer of Organovo where he led the non-clinical and clinical development teams developing bioprinted tissues for treatment of hepatic and renal diseases. Prior to that he was Chief Clinical Development Officer at Ionis Pharmaceuticals, where he led a team that managed the global clinical development of multiple drugs across several therapeutic areas. He has also held positions at Biogen Idec, CSL Behring and Sanofi. Dr. Hughes is Board Certified in Pharmaceutical Medicine and received his medical degree from Imperial College, London. He also has an MBA from Imperial College Business School.