Board of Directors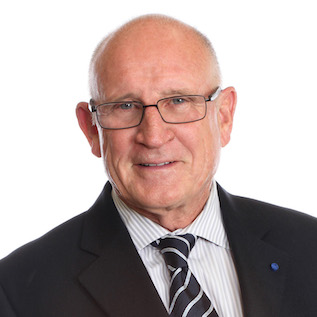 Dr. Peter Farrell, Chairman
Dr. Peter Farrell is the founder, former long-term CEO and current Chairman of ResMed (NYSE:RMD). Farrell has been Chairman and a director of ResMed since 1989, when the company began as a management buyout of sleep technology from Baxter Healthcare. Peter was previously Foundation Director of the University of New South Wales (UNSW) Graduate School for Biomedical Engineering (1978-89) while simultaneously serving as Vice President of Research & Development for Baxter Healthcare in Tokyo (1984-89). He is also on the board of trustees of The Scripps Research Institute in La Jolla and is Chairman of the Boston-based POC NMR diagnostic company, WaveGuide. Dr. Farrell is a fellow or honorary fellow of several professional bodies, including the US National Academy of Engineering. He was inducted as 1998 San Diego Entrepreneur of the Year for Health Sciences, 2001 Australian Entrepreneur of the Year and 2005 US National Entrepreneur of the Year for Health Sciences. In 1998, Peter joined the Sleep Medicine Executive Council at Harvard Medical School, served as vice chairman from 2000 to 2010 and then as chairman from 2010 until 2013. He is on various academic advisory boards including UCSD's Jacobs School of Engineering, where he was named the 2012 Gordon Fellow, UCSD's Rady Business School and the MIT Dean of Engineering's Advisory Council. Peter holds a B.E. with honors in chemical engineering from the University of Sydney, an SM in chemical engineering from MIT, a PhD in bioengineering from the University of Washington, Seattle, and a DSc from UNSW for research which resulted in improved treatment for both hemodialysis and peritoneal dialysis patients.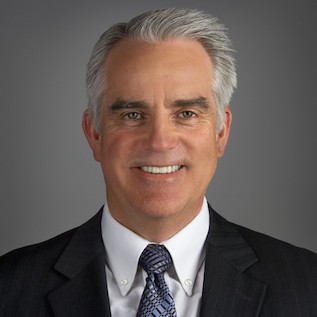 James Barlow, MA
James Barlow is a member of the Board of Directors of NAHS Holding, Inc., an Employee Stock Ownership Plan company, whose affiliates provide post-acute care, subacute care, short and long-term rehabilitation, and skilled nursing in the United States. Mr. Barlow is a C-level financial executive with more than 30 years of experience leading teams in the successful strategic achievement of financial and operational goals, and expertise in domestic and international operations, financial planning, forecasting and reporting, restructurings, business development and integrations, treasury and investor relations. As an Executive Officer (Principal Accounting Officer) at Allergan, Inc. from January 2002 to March 2015, he oversaw financial due diligence, integration and structuring for all significant asset purchases, sales, business combinations and licensing transactions, the spin-off of Advanced Medical Optics, the $3.3 billion acquisition of Inamed Corporation and more than $4.5 billion in other transactions. He ensured consistent application of corporate policies and procedures and alignment with global reporting and corporate compliance requirements, made recommendations globally to improve financial operations and participated in robust financial planning/forecasting activities. Prior to joining Allergan, Mr. Barlow served as Chief Financial Officer of Wynn Oil Company, a division of Parker Hannifin Corporation, during 2001, Treasurer and Controller of Wynn's International, Inc. from 1990 to 2000 and Vice President and Controller of Ford Equipment Leasing Company from 1986 to 1990. From 1983 to 1985 Mr. Barlow worked for the accounting firm Deloitte Haskins and Sells. Mr. Barlow received a Bachelor of Science degree in Accounting, graduating magna cum laude, from Brigham Young University and a Master of Accountancy, graduating with honors - high distinction, from Brigham Young University. He is a certified public accountant (inactive).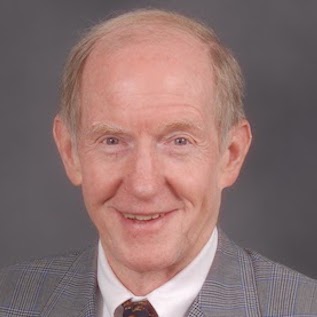 Dr. Ed Holmes
Dr. Holmes is currently a Distinguished Professor of Medicine at the University of California, Vice Chancellor/Dean of Health Sciences Emeritus at the University of California, San Diego, and CEO/President of the Sanford Consortium for Regenerative Medicine. He became the Executive Deputy Chairman of the Biomedical Research Council and the Executive Chairman of the National Medical Research Council in Singapore in October 2006; he is currently a Senior Fellow in A*STAR and Advisor to the National Research Council of Singapore. He holds an appointment as the Lien Ying Chow Professor of Medicine at the Yong Loo Lin School of Medicine, National University of Singapore. For his contributions to the Singapore government, Dr. Holmes was made an Honorary Citizen in 2011, and he was awarded the President's Science and Technology Medal in 2017. Dr. Holmes also served on the Council of Advisors for the National Institute for Diabetes, Digestive, and Kidney Diseases of the National Institutes of Health. He served as Chair of the Research Advisory Board of GlaxoSmithKline, the SAB of Ajinomoto and Board of Directors of Tularik, Inc. He also served on the Grand Challenges Explorations Innovation Review Panel for the Gates Foundation. He has been elected to membership in the American Society for Clinical Investigation, the Association of American Physicians, Fellow of the American Association for the Advancement of Science, and a member of the United States National Academy of Medicine.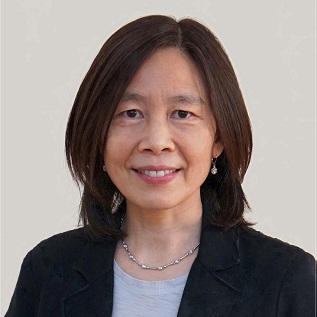 Dr. Jing L. Marantz
Jing L. Marantz, MD, PhD, MBA, has over 20 years of experience in the biopharmaceutical industry spanning R&D, business development, and commercial strategy in multiple specialties and rare diseases. She is currently Chief Medical Officer at Scholar Rock, overseeing development and medical affairs. Jing was recently EVP and Chief Business Officer of Krystal Biotech, after serving on its board for a year. Prior to Krystal, she was Senior Vice President of Medical Affairs at Acceleron Pharma until its acquisition by Merck & Co., Inc. Jing has held leadership positions at Alnylam, Alexion, Biogen, ARIAD, and Millennium Pharmaceuticals across development, medical affairs, and business development. She was a management consultant with Strategic Decisions Group and briefly affiliated with Massachusetts General Hospital following a post-doctoral fellowship at the Dana-Farber Cancer Institute. She received her medical training from Tongji Medical College, a PhD in Biochemistry and Molecular Biology from Medical University of South Carolina, and an MBA from the University of California at Berkeley.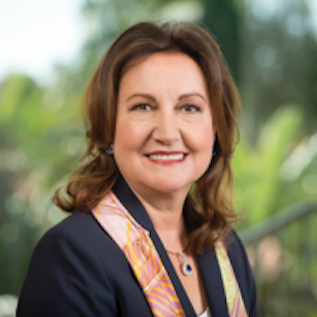 Dr. Magda Marquet
Dr. Marquet is the co-Founder of ALMA Life Sciences, LLC, an early stage investment firm focusing on the creation and growth of innovative healthcare companies with an overall focus on prevention. She is also the co-Founder of AltheaDx, a commercial stage precision medicine company with the world's leading pharmacogenomics test for anxiety and depression. Dr. Marquet co-founded Althea Technologies in 1998 and led the company to the successful acquisition by Ajinomoto, a global Japanese company, leader in amino acid technology. During her tenure at Althea Technologies, Dr. Marquet had full P&L responsibility and built an organization with R&D and international commercial capabilities. Prior to starting Althea Technologies, Dr. Marquet held several positions in product development and pharmaceutical development in companies such as Vical and Amylin Pharmaceuticals. She currently serves on the following Boards: Pfenex (PFNX) where she is a member of the Governance and Nomination Committee and Arcturus Therapeutics (ARCT) where is the Chairman of the Compensation Committee and a member of the Audit Committee. She also serves on the Board on several private companies such as Senté. As a former founder and CEO, Dr Marquet provides the Board with operational, fund raising expertise including venture, private equity and venture debt. She also brings expertise in M&A, global commercial development and regulatory strategies. She has a passion for building a winning culture of innovation and strategic growth. She holds a Ph.D. in Biochemical Engineering from INSA/University of Toulouse, France. Dr. Marquet has received numerous prestigious awards throughout her career including the 2005 Regional Ernst & Young Entrepreneur of the Year award in the Life Sciences category, the Athena Pinnacle award, the Director of the Year award (Corporate Governance) from the Corporate Directors Forum and has been inducted into the CONNECT Entrepreneur Hall of Fame.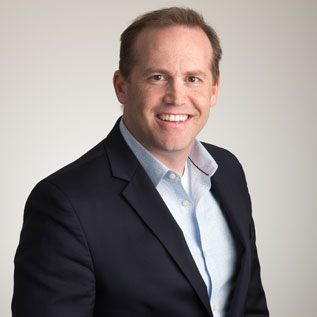 Joseph E. Payne, MSc
Joseph E. Payne, is the President and Chief Executive Officer of Arcturus Therapeutics. He serves on Arcturus's Board since March 2013. He brings with him an exceptional track record of ushering novel therapeutics to the clinic including targeted RNA medicines utilizing lipid-mediated delivery technologies. Joseph's background includes over 20 years of successful drug discovery experience at Merck Research Labs, DuPont Pharmaceuticals, Bristol-Myers Squibb, Kalypsys, and Nitto as evidenced by over 40 publications and patents, and several investigational new drug (IND) clinical candidates. His academic training includes a Bachelor's Degree in Chemistry, magna cum laude from Brigham Young University, a Master of Science in Synthetic Organic Chemistry from the University of Calgary and Executive Training Certification from MIT Sloan School of Management.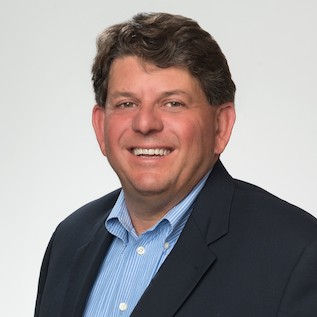 Andy Sassine, MBA
Andy Sassine is currently, and has been since January 2019, the Chief Financial Officer at Arcturus Therapeutics. He also serves on the Board of Directors of Nasdaq listed ICAD Inc. ICAD Inc. is a leading provider of advanced image analysis, workflow solutions and radiation therapy for early detection and treatment of cancer. Mr. Sassine served in various positions at Fidelity Investments from 1999 to 2012, including, most recently as Portfolio Manager. Between 2005 and 2011, he managed the Fidelity Small Cap Stock Fund, the Fidelity International Small Cap Opportunities Fund and the Fidelity Advisor International Small Cap Opportunities Fund. Mr. Sassine joined Fidelity as a high yield research analyst, covering the Telecommunications, Satellite, Technology, Defense and Aerospace, and Restaurant Industries and in 2001, joined the international group as a research analyst covering small and mid-cap international stocks. Mr. Sassine has been a member of the Henry B. Tippie College of Business, University of Iowa Board of Advisors from 2009 to 2018. Mr. Sassine earned a Bachelor of Arts degree at the University of Iowa in 1987 and an MBA from the Wharton School at the University of Pennsylvania in 1993.
Dr. John Markels
John Markels, Ph.D., has over 35 years of leadership experience in the pharmaceutical industry at Merck & Co., Inc., with a deep background in manufacturing, development, and technology transfer as well as global commercial, policy, and organizational development. Currently, he serves on the Board of Sangamo Therapeutics and chairs and serves on the advisory boards for the University of California, Berkeley College of Chemistry and University of Delaware Department of Chemical and Biomolecular Engineering, respectively. Dr. Markels retired from Merck in March 2022, most recently as President of Global Vaccines, a large and growing business where he led an integrated team dedicated to discovery and development, supply and access, and global marketing and long-term strategy for the vaccines portfolio. Earlier roles at Merck included President, Latin America, as well as a long career in senior leadership positions in major regions worldwide in manufacturing technology, operations, supply chain, and strategy. Dr. Markels has worked in every region of the world and lived in the US, Latin America, and Europe. He received his Ph.D. in chemical engineering from the University of California, Berkeley and his B.S. in chemical engineering from the University of Delaware.