Pipeline of Arcturus-Owned mRNA Therapeutic Candidates
Franchise
Product Name
Indication
Global Prevalence
Pre-Clinical
Phase 1
Phase 2
Phase 3
Anticipated Milestones
Global Prevalence
> 10,000
Anticipated Milestones
Phase 2
Interim Data
H2 2023
CTA = Clinical Trial Application
Pipeline of Partnered mRNA Therapeutics and Vaccines
We have partnered with a number of industry leaders and have a robust and diverse preclinical drug development pipeline. In collaboration with our development partners, we are leveraging the LUNAR
®
platform to develop RNA medicines for diseases with significant unmet medical needs and accelerated clinical paths.
Franchise
Candidate
Partner
Indication
Stage
Partner
Partner
Indication
Seasonal Influenza
Partner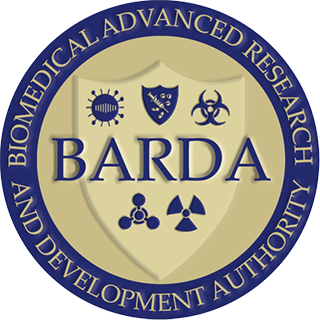 Indication
Pandemic Influenza
In a wholly owned program, Arcturus is developing a messenger RNA (mRNA) medicine to treat ornithine transcarbamylase deficiency, a life-threatening genetic disease that affects over 10,000 people worldwide.
Ornithine Transcarbamylase (OTC) Deficiency
OTC is a key urea cycle enzyme in liver cells that helps eliminate ammonia from the body. Ammonia is a toxic byproduct of protein breakdown, and without adequate OTC to handle it, the resulting high ammonia levels may cause neuropsychiatric symptoms ranging from lethargy, headaches and mental status changes to seizures, coma, or death. OTC deficiency is the most common urea cycle disorder, and the only known cure is liver transplantation.
Arcturus' LUNAR
®

-OTC

Arcturus is working to develop mRNA medicines that enable OTC patients to make healthy functional OTC enzyme in their liver cells. Preclinical studies have shown that our proprietary LUNAR

®

delivery platform delivers OTC mRNA to liver cells in a mouse model of OTC deficiency, resulting in restoration of the urea cycle function to normal levels and increased survival. A Phase 2 study of LUNAR

®

-OTC is currently pending enrollment of adolescent and adult patients with OTC deficiency.
Arcturus is collaborating with the Cystic Fibrosis Foundation to develop a messenger RNA (mRNA) medicine to treat cystic fibrosis.
Cystic Fibrosis
Cystic Fibrosis (CF) is a life-shortening disease with a worldwide distribution, most prevalent in North America, Europe, and Australasia. There are more than 2,000 mutations of the Cystic Fibrosis Transmembrane (CFTR) gene. Many of these mutations result in a reduction or absence of CFTR and/or function in the airways, resulting in clinical features of CF. There are over 85,000 known people with CF globally The FDA has approved several CFTR modulator therapies that assist the mutant CFTR protein to reach the cell membrane and/or increase functional ion channel activity. The CFTR modulators, while effective in some patients, are mutation-specific and therefore are not effective in all CF patients. There are no FDA-approved drugs that can treat all 2,000 CFTR mutations. Modulator therapy does not treat the underlying genetic cause of CF.
> 2,000
CFTR mutations
80-100k
Patients world-wide
LUNAR
®

-CF: Targeting the Root Cause

We are developing a mRNA replacement therapy to deliver a new copy of the CFTR mRNA into CF patients' airways. A full-length CFTR mRNA is encapsulated in our lipid-mediated delivery platform, LUNAR

®

, and it is aerosolized into the airways. The LUNAR

®

formulation facilitates delivery to epithelial cells, allowing the mRNA to produce a fully functional CFTR protein in the CFTR-deficient cells in CF patients. This approach is designed to correct the underlying cause of CF, regardless of mutation type. With our LUNAR

®

-CF program, we have shown that LUNAR

®

formulations are highly breathable, compatible with nebulization and, therefore, optimal for lung therapeutics (in animal studies). We have completed preclinical (proof of concept studies in animals), demonstrating that LUNAR

®

efficiently delivers to epithelial airways across species, generating CFTR protein that is functionally active in restoring chloride activity in cell culture (

in vitro

) and in animal (

in vivo

) models.